Support NYSCADV's Work on GivingTuesday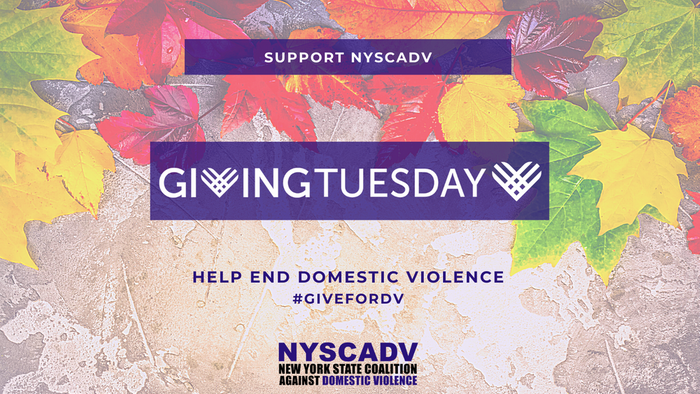 December 1, 2020, is #GivingTuesday, a national day of giving. We invite you to support our efforts to prevent and eliminate domestic violence in New York State. Our work focuses on providing training and technical assistance, coalition building, prevention efforts, and policy/legislative advocacy.
We invite you to join us in our efforts! You can support NYSCADV by:
Starting your own Facebook Fundraiser to spread the word about NYSCADV and domestic violence awareness, and raise money for NYSCADV's initiatives.
Sharing NYSCADV's posts on your social media and with your network to help us educate others about domestic violence, and reach more people who want to support our work
Change your cover photo on Facebook and your header on Twitter to show that you are supporting NYSCADV during November and for Giving Tuesday 

---

 
How to Set Up a Facebook Fundraiser and Earn a Chance to Win a Purse in Color of Purple
We invite all of our supporters to join us on #GivingTuesday and set up your own fundraiser to benefit NYSCADV. It's easy and only takes a few moments to set up! (Click here to download the guide to set up a Facebook Fundraiser or simply follow the below steps.)
Step 1: On the left sidebar of your Facebook homepage, click on "fundraisers."
Step 2: Click on "select nonprofit" and type "New York State Coalition Against Domestic Violence" then select as your charity.
Step 3: Personalize your story as you wish and add a fundraising goal.
All fundraisers that raise at least $100 by December 1 will be automatically entered into a raffle for a chance to win a purse in color of purple donated by Allstate Foundation. 
The winner will be selected at random and announced on December 2.
Thank you for your support of NYSCADV on Giving Tuesday and through the end of 2020!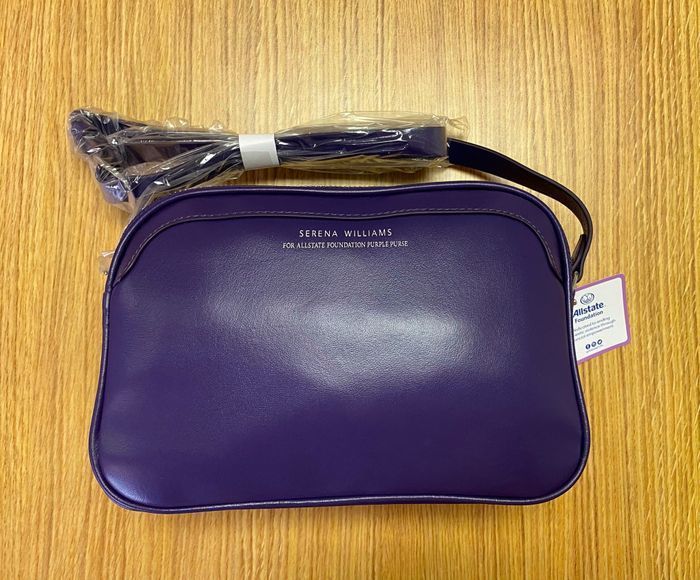 Other Ways to Support NYSCADV's Work
Shop on Amazon Smile
Support NYSCADV every time you shop on Amazon! Simply follow the link to Amazon Smile, login to your Amazon account, and select New York State Coalition Against Domestic Violence as your charity of choice. Amazon gives to NYSCADV every time you shop!
The book, Safe At Home, Not Stuck At Home, a children's book written in a sensitive, empowering manner, to explain COVID-19 to children, is currently available for purchase on Amazon Smile. The authors Annmarie Heneghan and Carly Heneghan, are generously donating all proceeds from the sale of the book to NYSCADV. Get your copy today!
Click here to purchase the book.
********************
Become a Sponsor
If you are a business, foundation or other group interested in supporting NYSCADV's work to end and prevent domestic violence in New York State, we'd love to talk with you about opportunities to collaborate. Contact us for more information. 
********************
Make a Donation
Every gift helps NYSCADV achieve our mission. Donations are tax deductible. Thank you for your support! 
Click here to make a donation.
********************
Become a Friend of NYSCADV
Friends of NYSCADV are philanthropic leaders that support NYSCADV in an ongoing manner. Click here for more information. 
Thank you for your support!