2019 Day of Action Virtual Toolbox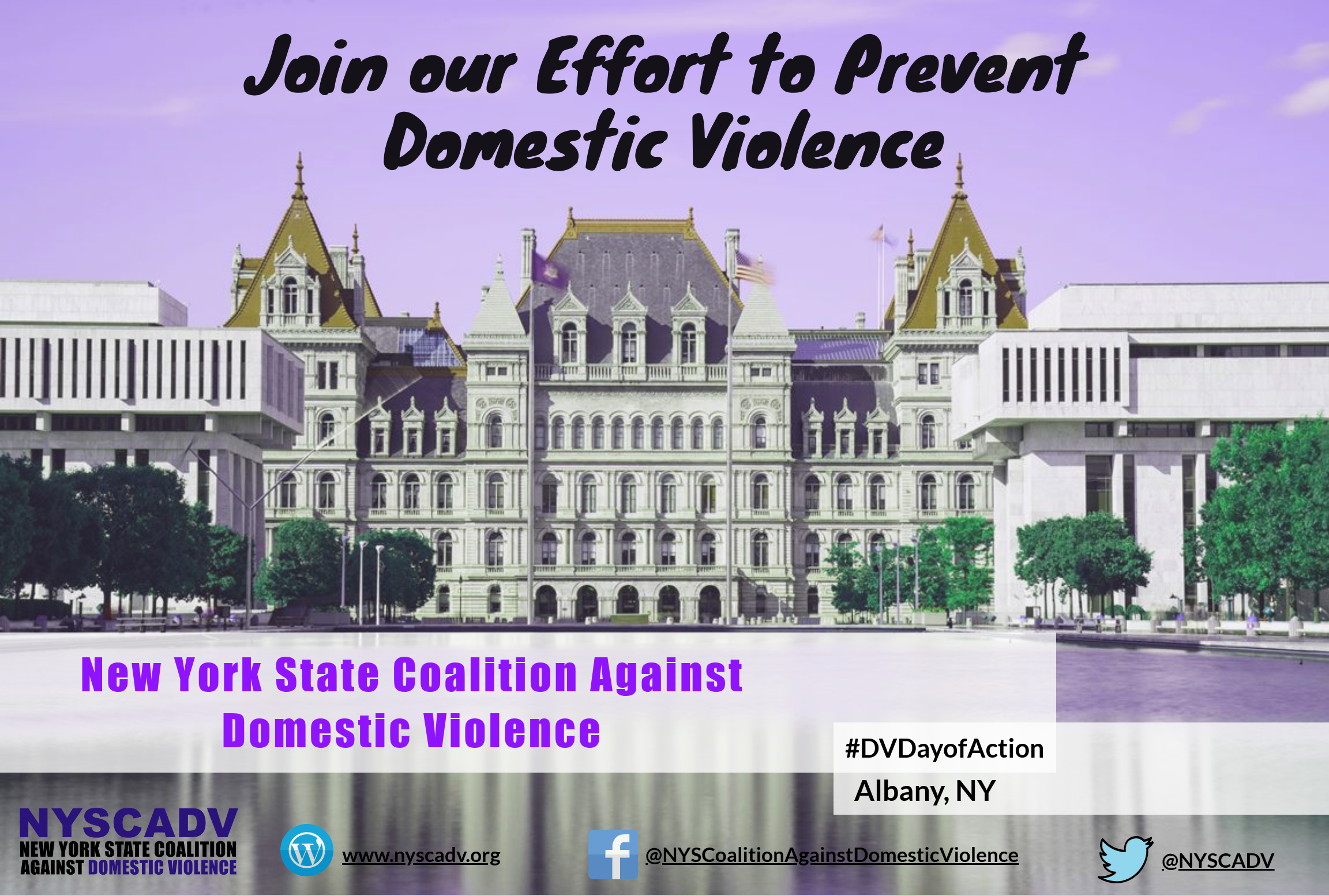 New York State's system of funding and oversight of domestic violence programs is antiquated, having not been updated since it was established more than 30 years ago. The Governor and Legislature intend to abolish outdated policies and ensure that victims in need of shelter and other services are able to obtain the support they need immediately and without conditions.
On May 14th, we encourage you to join NYSCADV and a dynamic and engaged group of advocates, survivors and allies from across New York State in raising our voices and relaying a unified message to the Legislature and Governor: We need to pass meaningful legislation to ensure survivors of domestic violence receive the support they need, and we must re-envision domestic violence funding so no one who is asking for shelter or other services is ever turned away.
Domestic violence advocates and survivors were encouraged to contact their elected officials to discuss priorities and State budgetary issues. If you would like to assist NYSCADV is spreading the message, please use the tools below or contact us at policy@nyscadv.org.
Click here to view NYSCADV Day of Action Memos of Support.
Every social media post, email, phone call and legislative meeting
makes a difference for survivors of domestic violence in New York State.
Thank you for helping us make a difference!
Additional Materials
Memos of Support