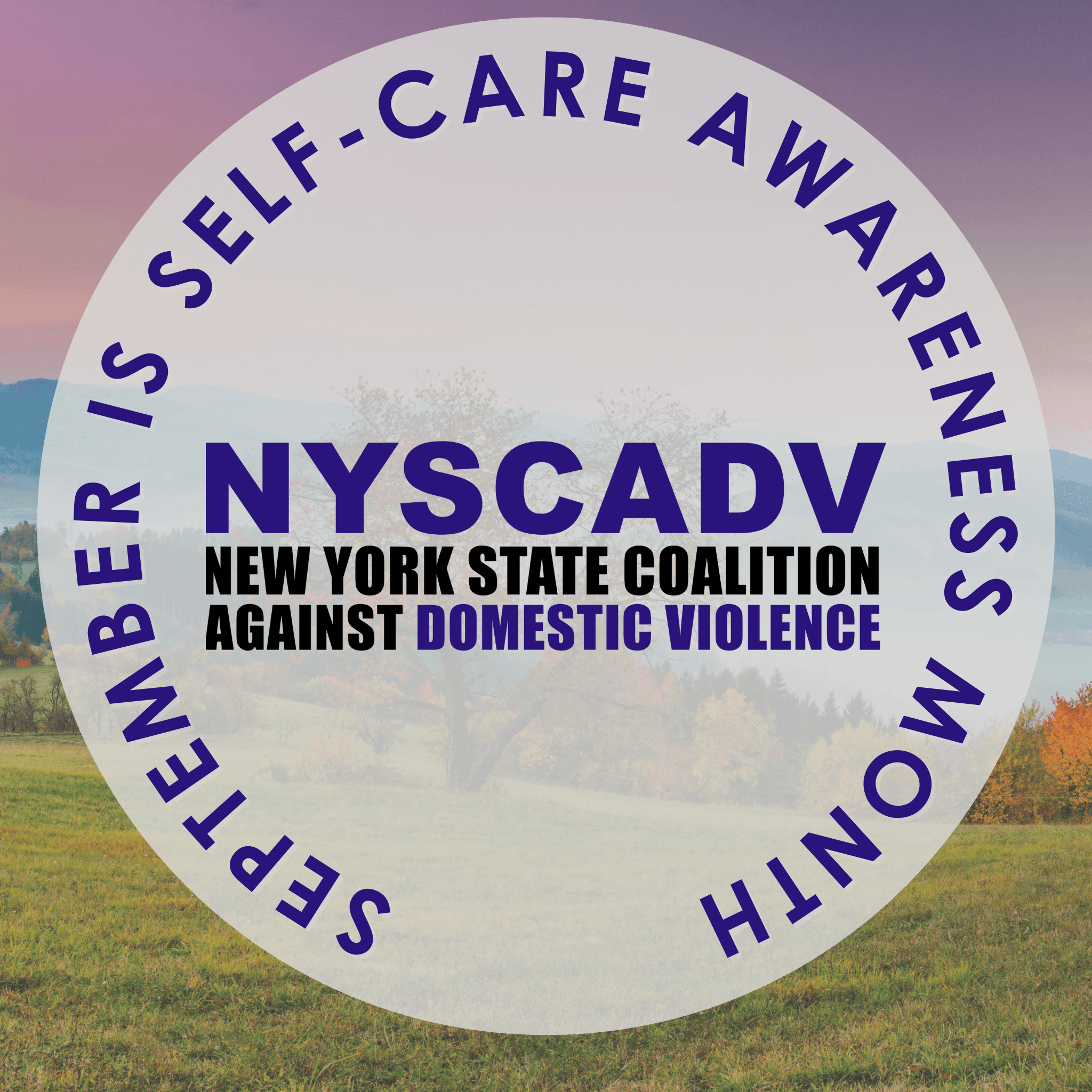 September is National Self-Care Awareness Month. NYSCADV would like to honor the efforts of domestic violence, sexual violence, and victims of crime advocates and programs who work tirelessly to provide services and support to survivors while ensuring they establish habits and behaviors to take care of themselves. 
Advocates within the domestic violence, sexual violence, and victims of crime field are at particular risk for organizational and individual trauma, burnout, and compassion fatigue due to the empathic and intense nature of advocacy work. At the individual and organizational level, self-care is imperative to build a healthy and sustainable work-life balance and work environment.
NYSCADV has compiled a list of resources, for advocates and organizations, on topics including self-care, well-being, and resilience. Included in the resources are webinars, toolkits, and additional resources to help advocates take care of themselves and to support the work that they are doing.  Click here to access the self-care toolkit.
This list is by no means exhaustive, and we welcome your input if you have been utilizing resources that you have found successfully promote a culture of self-care and community care in your workplaces. Please feel free to send us resources so we may grow this collection and share it among the domestic violence community.  Click here to submit a resource.