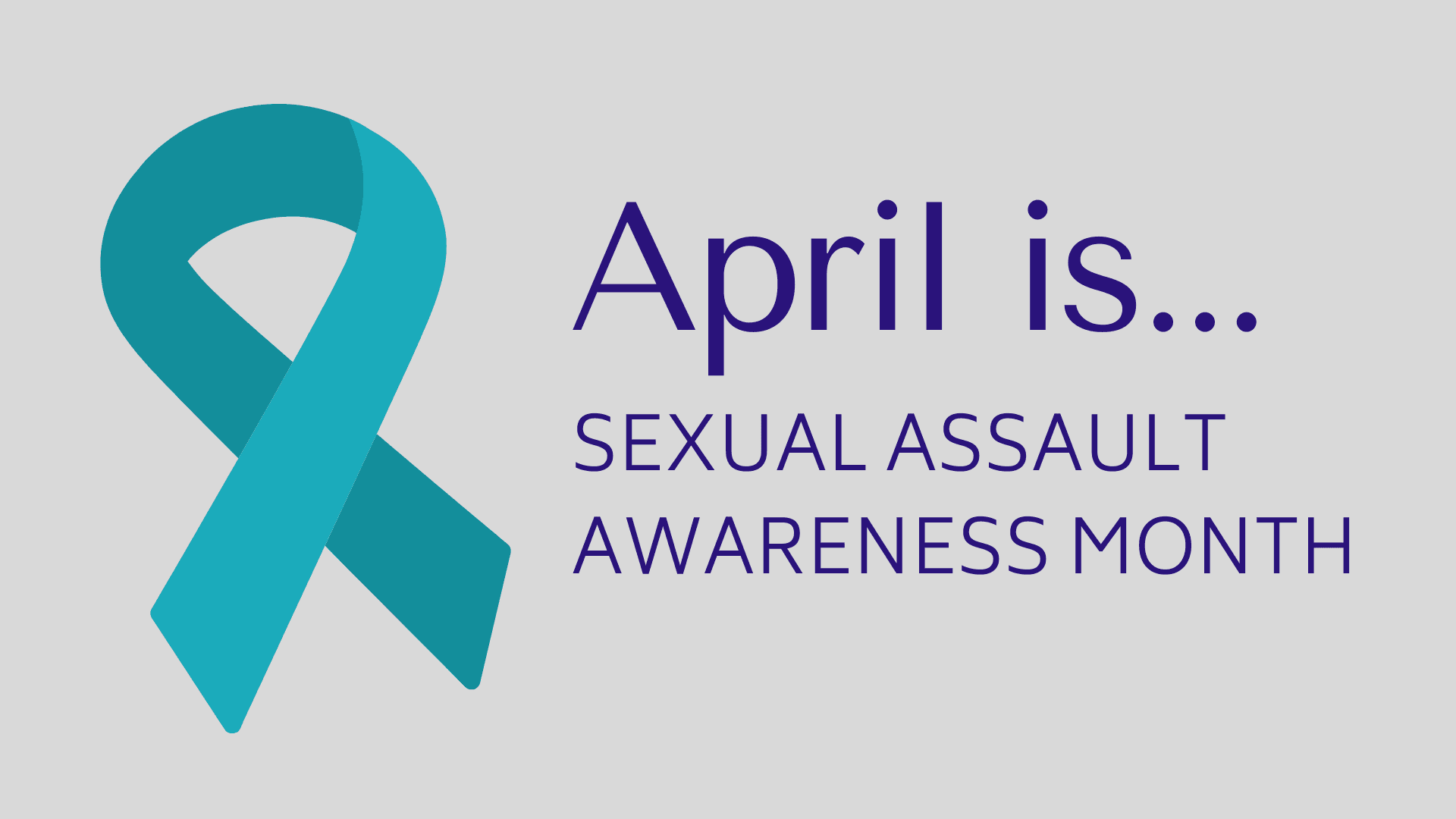 Sexual assault is a pervasive issue in our communities. It does not exist in isolation but is part of the larger context and culture of violence in the United States and around the globe.
This April Sexual Assault Awareness Month (SAAM), the New York State Coalition Against Domestic Violence (NYSCADV) is reminded that systems of oppression such as racism, sexism, classism, heterosexism, ageism, ableism, etc. contribute to higher rates of domestic violence, sexual harassment, assault, and abuse among oppressed groups.
More than 1 in 4 non-Hispanic Black women (29%) in the United States were raped in their lifetime (Basile et al., 2022).
More than 4 in 5 American Indian and Alaska Native women (84.3%) have experienced violence in their lifetime (Rosay, 2016).
1 in 3 Hispanic women (34.8%) reported unwanted sexual contact in their lifetime (Basile et al., 2022).
32.9% of adults with intellectual disabilities have experienced sexual violence (Tomsa et al., 2021).
47% of all transgender people have been sexually assaulted at some point in their lives (James et al., 2016).
As such, we recognize that it will take ending all forms of oppression to end sexual violence worldwide.
Making a connection between various forms of oppression and the underlying causes of sexual assault is crucial to making holistic and lasting change. However, we cannot do this without recognizing historical injustice and realizing how privilege and complacency reinforces oppression.
The theme of this year's Sexual Assault Awareness Month campaign is "Drawing Connections: Prevention Demands Equity." The campaign calls on all individuals, communities, organizations, and institutions to change the systems surrounding us to build equity and respect within the community, workplace, and the future our youth hold.
NYSCADV remains committed to working alongside our sister coalitions, the New York State Coalition Against Sexual Assault and the Seven Dancers Coalition, and our state partners and allies to confront and prevent sexual assault in our communities and addressing the systems of oppression such as racism, sexism, classism, heterosexism, ageism, and ableism contribute to higher sexual harassment, assault, and abuse rates.
Throughout SAAM, NYSCADV will engage in virtual activities to show support and increase public awareness and education. Want to get involved? Here are some things you can do:
For more information on SAAM and ideas to show your support, check out these resources below:
New York State Coalition Against Sexual Assault (NYSCASA): NYSCASA is a nonprofit coalition of community-based rape crisis programs located throughout New York State whose mission is to end all forms of sexual violence and exploitation and address the impacts of sexual assault. Be sure to keep an eye on NYSCASA's website calendar and social media to learn about SAAM events happening across New York State and the nation!
NYSCASA invites you to take part in their social media programming throughout April. Below you will find the topic schedule.
Each week they will include prevention, public policy, educational, perspectives/lived experiences, and additional resources as well as events that will be taking place.
Week 1: April 1st - 7th
NYSCASA's mission and role in the anti-sexual violence movement.
Week 2: April 10th - 14th
Indigenous/Native American engagement and initiatives toward anti-sexual violence efforts.
Week 3: April 17th - 21st
Student centered resources with a panel discussion on reproductive rights.
Week 4: April 24th - 28th
Survivorship strength, empowerment, and topic reframing in the long term.
NYSCASA's Twitter and Instagram - handle for both @nyscasa is where you can stay up to date and receive further details as they put action into recognizing SAAM every day!

Seven Dancers Coalition: A New York State-based nonprofit coalition whose mission is to uplift the families of Indigenous Communities by educating and restoring traditional values to strengthen self-confidence and dignity.
National Sexual Violence Resource Center (NSVRC): NSVRC is commemorating 20th Sexual Assault Awareness Month with the theme "We can build safe online spaces." Sexual harassment, assault, and abuse can happen anywhere, including in online spaces. As we connect online, we can learn how to practice digital consent, intervene when we see harmful content or behaviors, and ensure that online spaces — whether they be workspaces, classrooms, social media platforms, or otherwise — are respectful and safe.
Rape, Abuse & Incest National Network (RAINN): RAINN is the nation's largest anti-sexual violence organization. RAINN created and operated the National Sexual Assault Hotline (800.656.HOPE, online.rainn.org, and rainn.org/es) in partnership with more than 1,000 local sexual assault service providers across the country. During SAAM, RAINN asks individuals and communities across the country to engage with this issue by learning more about sexual violence, sharing information, bringing the community together, volunteering and donating.
STOP SV: A Technical Package to Prevent Sexual Violence: A resource developed by the Centers for Disease Control to help communities take advantage of the best available evidence to prevent sexual violence.
References
Basile, K. C., Smith, S. G., Kresnow, M., Khatiwada S., & Leemis, R. W. (2022). The National Intimate Partner and Sexual Violence Survey: 2016/2017 report on sexual violence. Centers for Disease Control and Prevention. https://www.cdc.gov/violenceprevention/pdf/nisvs/nisvsReportonSexualViolence.pdf
James, S. E., Herman, J. L., Rankin, S., Keisling, M., Mottet, L., & Anafi, M. (2016). The report of the 2015 U.S. Transgender Survey. National Center for Transgender Equality. https://transequality.org/sites/default/files/docs/usts/USTS-Full-Report-Dec17.pdf
Rosay, A. B. (2016, September). Violence against American Indian and Alaska Native women and men,. NIJ Journal, 277. National Institute of Justice. http://nij.govjournals/277/Pages/violence-againstamerican-indians-alaska-natives.aspx
Tomsa, R., Gutu, S., Cojocaru, D., Gutiérrez-Bermejo, B., Flores, N., & Jenaro, C. (2021). Prevalence of sexual abuse in adults with intellectual disability: Systematic review and meta-analysis. International Journal of Environmental Research and Public Health, 18(4), 1980. https://doi.org/10.3390/ijerph18041980