StrongHearts Native Helpline
This hotline and crisis center was created in March 2017 by support from the Administration on Children, Youth and Families, Family and Youth Services Bureau, U.S. Department of Health and Human Services and Verizon. StrongHearts is a culturally-appropriate, anonymous, confidential service dedicated to serving Native American survivors of domestic violence and concerned family members and friends. By dialing 1-844-7NATIVE (1-844-762-8483) Monday through Friday from 9 a.m. to 5:30 p.m. CST, callers can connect at no cost one-on-one with knowledgeable StrongHearts advocates who can provide lifesaving tools and immediate support to enable survivors to find safety and live lives free of abuse.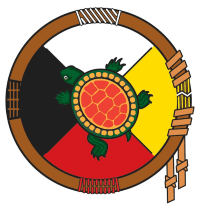 Mending the Sacred Hoop
Mending the Sacred Hoop is a Native owned and operated non-profit 501(c) 3 organization that exists to address violence against Native women and works to end it. We organize on issues surrounding violence against American Indian/Alaska Native women in our home community of Duluth, MN and throughout the State of Minnesota. We also work with Tribes and Native communities nationally that are addressing the issues of domestic and sexual violence, dating violence, sex trafficking and stalking in their communities. We provide training to strengthen Tribal and Native community responses to these crimes, including the advocacy and systems responses, community understanding and awareness, engaging men in the work to end violence against women, and coordinating community responses that provide for women's safety and uphold offender accountability.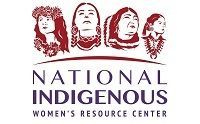 National Indigenous Women's Resource Center
The National Indigenous Women's Resource Center, Inc. (NIWRC) is a Native nonprofit organization that was created specifically to serve as the National Indian Resource Center (NIRC) Addressing Domestic Violence and Safety for Indian Women. Under this grant project and in compliance with statutory requirements, the NIWRC will seek to enhance the capacity of American Indian and Alaska Native (Native) tribes, Native Hawaiians, and Tribal and Native Hawaiian organizations to respond to domestic violence. The NIWRC is dedicated to reclaiming the sovereignty of Native nations and safeguarding Native women and their children. Through public awareness and resource development, training and technical assistance, policy development, and research activities.